30″ (76.2 cm) TurfMaster™ HDX
$3,299 inc GST
Key product specifications
Deck

:

30" (76.2 cm)

Power

:

179cc

Engine

:

Kawasaki® FJ180V Commercial

Feature

:

Self-propelled RWD

1 year commercial warranty

2 year limited Commercial use warranty
Find a local dealer
Key product specifications
Deck

:

30" (76.2 cm)

Power

:

179cc

Engine

:

Kawasaki® FJ180V Commercial

Feature

:

Self-propelled RWD

1 year commercial warranty

2 year limited Commercial use warranty
Find a local dealer
We know that up time is everything when it comes to your business. Cut more grass in fewer passes than ever before with the TurfMaster's wide 30″ deck. You'll tackle hilly terrain and full bags of clippings with ease with a strong MV702 transmission. Every component from top to bottom is made for heavy use in rough conditions, from curbs and trailers to multiple operators. And you'll spend less time refueling with the large one-gallon gas tank. Not only is this mower built to last, it's also designed to give you the professional-quality cut your customers demand for even the most complex mowing jobs. And you can rest easy knowing that Toro stands behind its mowers with 1-year warranty.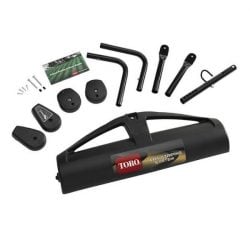 Lawn Striping Kit
Attaches easily to most walk behind mowers and can be used with or without a bagger. Create everything from simple stripes to an eye-catching work of art. Available at your local certified Toro dealer.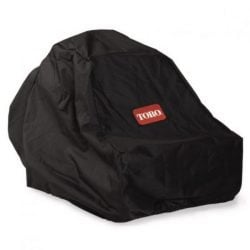 Product Cover
Protect your investment with a water, abrasion and tear resistant cover.